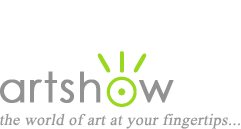 Art Workshops, Classes & Retreats
You are viewing: Oil Painting Workshops in Michigan
Select from the following options to view more listings.
---
"Intuition and Design to Create What's Next"
April 6-7, 2020
Do you have a few paintings that "failed" or are just not so loved? In this 2 day workshop we will work from pieces you previously started and continue with a new composition from there. You will discover new life for your old paintings as Stanka teaches you her techniques on reimagining through intuition and design. All genre of subject matter welcome. Stanka will work in oil, but acrylic painters are welcome. This workshop is not geared for beginners.

Location: Ann Arbor, Michigan
Instructor: Stanka Kordic
Sponsor: Artensity Workshops
Website, email
---
"Encaustic Collage and Mixed Media Workshop"
April 23-25, 2020
Encaustic and paper are an incredibly versatile match. This workshop will begin to explore the possibilities of combining a variety of paper types and weights with encaustic medium and paints, as well as pigment sticks and other materials, to create works with a optical depth, luminosity, and a painterly quality. We will begin by making a few of our own papers through various processes such as rust printing and ink drawing. All base mediums and paints will be supplied for use, however, students will be encouraged to also bring a variety of found papers and other materials to include in their work. Students do not need prior experience with encaustic painting, but general art making experience is helpful.

Location: Lowell, Michigan
Instructor: Sarah Rehmer
Cost: $400
Sponsor: Franciscan Life Process Center
Website, email, (616) 897-7842


See also: Art Books for Oil Painting | Tutorials for Oil Painting