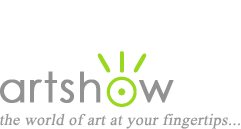 Art Workshops, Classes & Retreats
You are viewing: Oil Painting Workshops in Oregon
Select from the following options to view more listings.
---
"The Importance of Tone"
June 15-19, 2020
Come join a week of exploring the beauty of color in oils. Designed for all levels of experience in oils, this is an exciting and informative workshop helping you to train your eye in the discipline of observation. There will be demonstrations each day based on the solid fundamental approach championed by the impressionists and realists. We will explore landscapes, streetscapes and waterscapes. Herman's works are featured in the books Australian Impressionists and Realist Artists and 3 others. Herman's workshops are in high demand Australia wide and internationally. Early enrollment is encouraged.

Location: Bend, Oregon
Instructor: Herman Pekel
Cost: $795
Sponsor: Art in the Mountains
Website, email, 503-930-4572
---
"Alla Prima Portrait Painting Workshop"
June 26-28, 2020
Professional portraitist and instructor Joanne Mehl offers a 3-day workshop that intensively develops fundamental skills of Alla Prima Portrait Painting. From blocking in a quick and accurate drawing, to mastering warm / cool balance to create lifelike flesh tones, participants will develop the skills for creative evocative portraits. We'll first cover methods for measuring and seeing proportions and alignments in the initial phase of "laying in" the portrait. Then we'll focus on subtle color changes within light and shadowed areas, and how to express them while maintaining the value pattern for stronger form and design. We'll also explore advanced techniques such as using hard and soft edges to accentuate form, and using brush strokes to create structure and interest.

Location: Portland, Oregon
Instructor: Joanne Mehl
Cost: $375
Sponsor: Oregon Society of Artists
Website, email, 503-720-8248


See also: Art Books for Oil Painting | Tutorials for Oil Painting